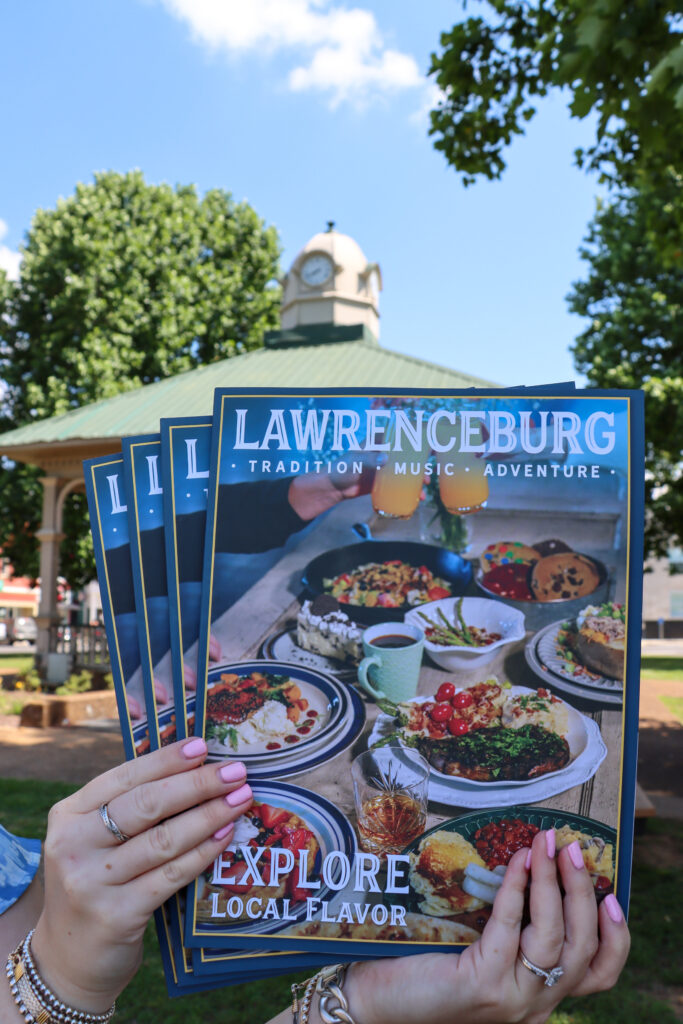 LAWRENCEBURG, TENN.— The Lawrence County Chamber of Commerce has released its Official Lawrence County Visitor's Guide. Published as the first Visit Lawrenceburg-branded guide, this bi-annual project serves as the county's primary tourism advertising and promotional publication with 10,000 copies printed and distributed across the country.
"Featured on the front cover and throughout this publication are photos of local dishes you can find in Lawrence County," said Emma Thigpen, Lawrence County Chamber Marketing Manager. "In our little part of the world, we treasure sitting around the table with family and friends to share conversations, laughs, and hearty meals. No matter where your taste buds lead you, Lawrence County always has a seat at the table for you!" 
According to the State of Tennessee's 2021 Economic Impact report, tourism brings in $25.81M in direct visitor spending to Lawrence County each year with over $70,000 in daily expenditures. At the top of this spending breakdown was Food & Beverage, accounting for 33% of annual visitor spending. This year's guide encourages visitors to explore Lawrence County's local restaurants and flavors along with other top attractions.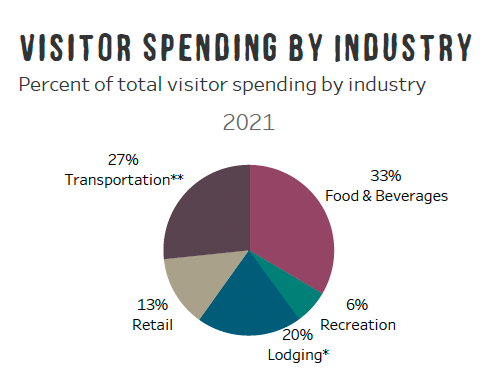 While the guide features food, it also includes staples of Lawrence County's tourism & hospitality industry such as David Crockett State Park, Tennessee's Amish Country, Laurel Hill Lake, Shoal Creek, and The Farm Community. It also leads visitors to local art installments, annual events, museums, and parks.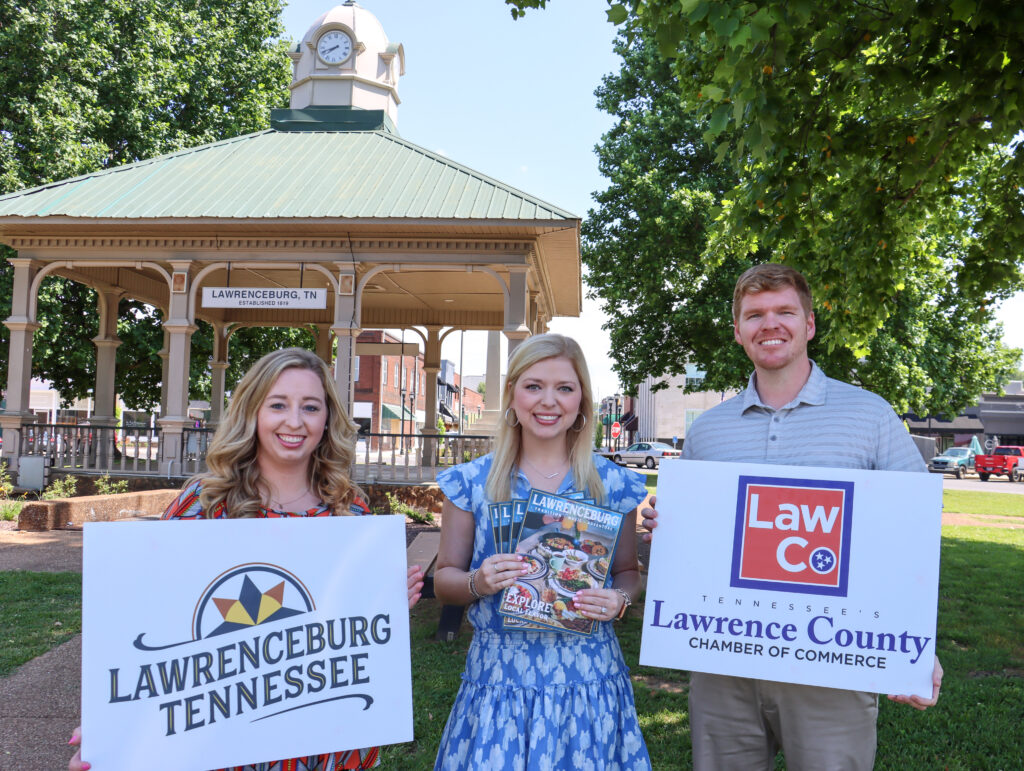 "Our Visitor's Guide is an excellent source of inspiration for travelers as we enter the height of tourism season," Keeli Allen, VP of Community Development said. "We are delighted to highlight the stories of some of our hottest restaurants and attractions in this issue, through our Facebook and Instagram, and on visitlawrenceburg.com. We look forward to another wonderful year, sharing all the great things Lawrence County has to offer."
Visitor's Guides are provided at no cost to visitors and available at the Lawrence County Chamber of Commerce office, state and regional visitors centers, and within many local establishments. If you would like to request one of these Visitor's Guides to be delivered to you or would like more information about Visit Lawrenceburg, please call the Chamber at (931) 762-4911 or email emma@lawcotn.com.