Hiking
Over six miles of hiking trails are available at David Crockett State Park, offering scenic vistas of Shoal Creek, waterfalls, limestone bluffs, wildlife and forest. At the head of the Fitness trail, you can enhance your workout at 13 exercise stations.
Stillhouse Hollow Falls is a 90-acre state natural area named for the 75-foot waterfall that lies at the end of a .6-mile trail. The trail head and a parking area are located adjacent to Highway 43 just north of Summertown.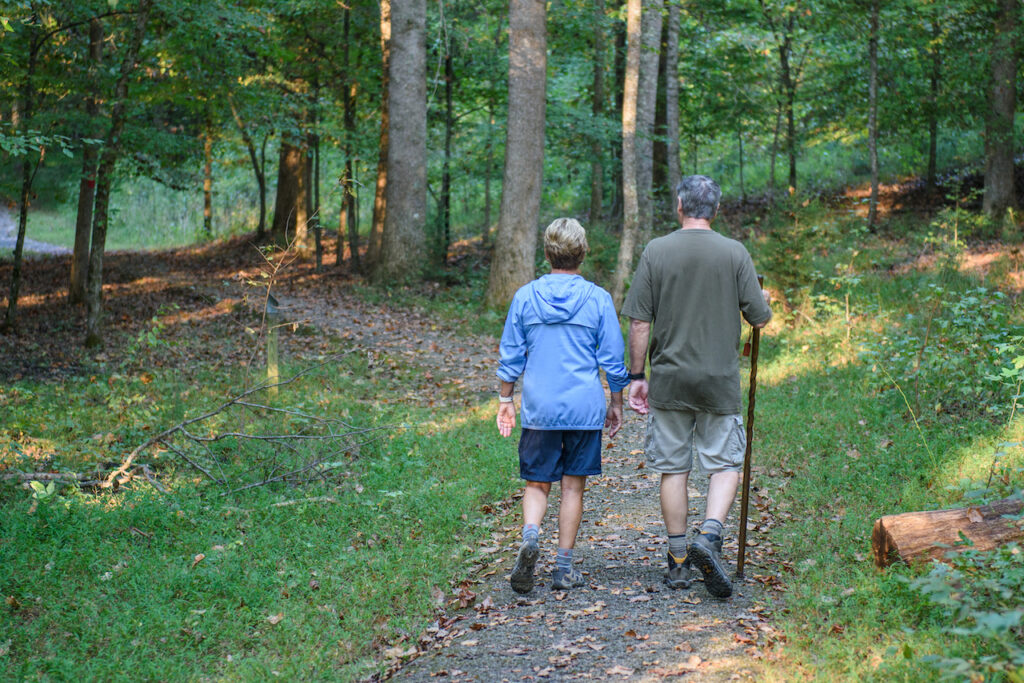 Biking
A paved bike trail at David Crockett State Park winds through wooded areas and is 1.5 miles from start to finish. Longer outings can be enjoyed on the Natchez Trace Parkway, a 444-mile roadway and bike trail with no commercial traffic. Historic and natural attractions, and restrooms, offer opportunities for breaks and rest stops all along the way.
Swimming
Your family can enjoy the fun and healthy benefits of swimming at public pools in Lawrence County located at Rotary Park and Loretto City Park. Day and season passes are available, plus rentals for private parties.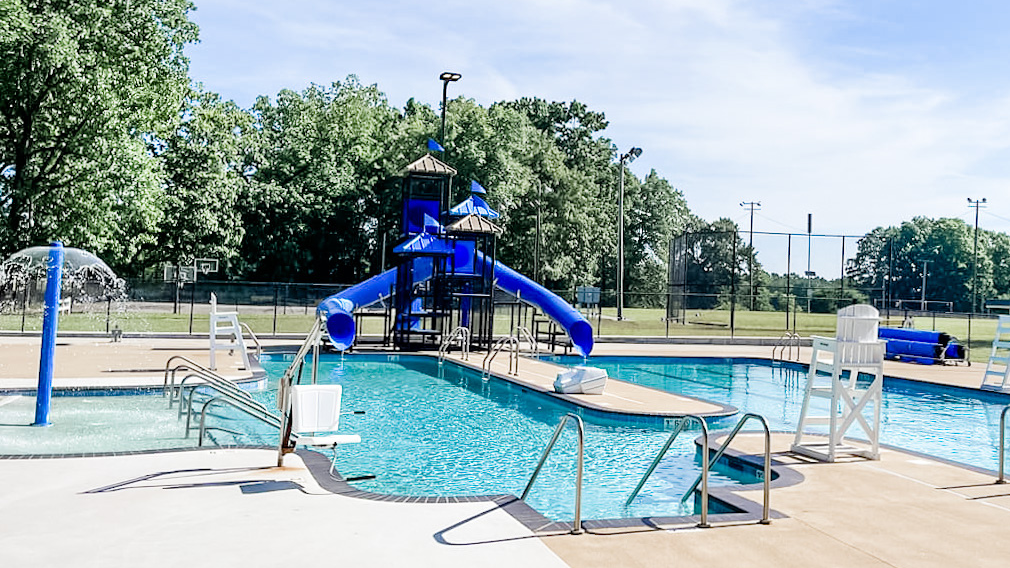 Playgrounds
Finding active play opportunities for little ones is as easy as visiting David Crockett State Park (Shelter 1 and 3); Rotary Park in Lawrenceburg; Alexander Park in Ethridge; Loretto City Park; or St. Joseph City Park.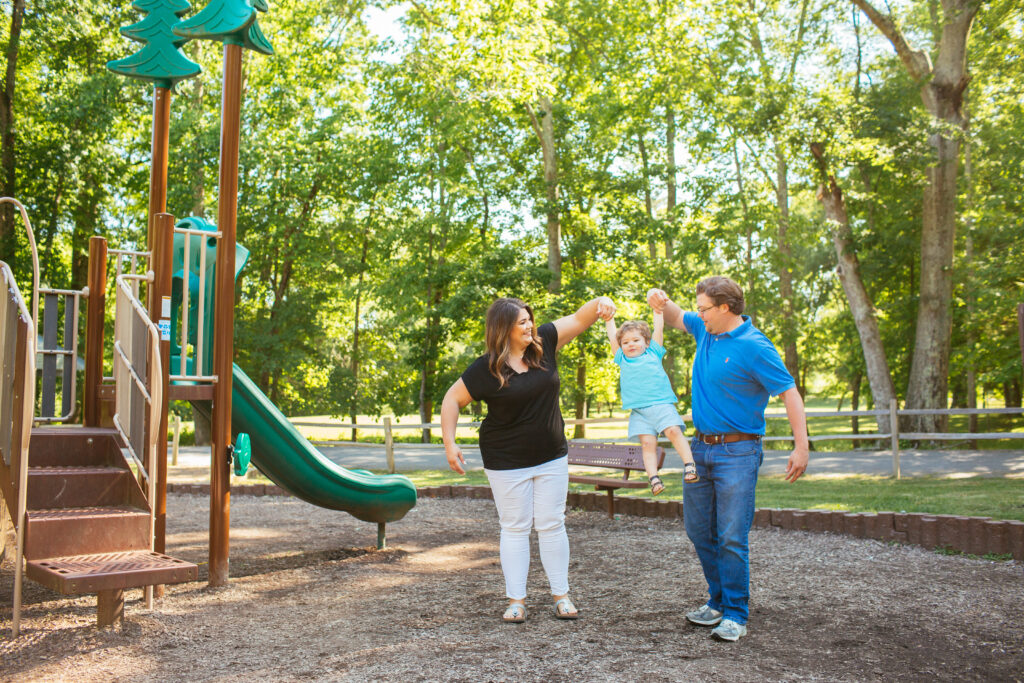 Dog Park
Mitzi L. Sweet Memorial Dog Park at the Lawrenceburg Animal Shelter provides two play areas where small and large breed dogs can run off leash. Fresh water and trash bins are available in each area, as well as seating and WiFi. The park also offers a walking trail where leased dogs and their owners can enjoy a quiet walk.
Disc Golf
With three beautiful and challenging municipal courses, the Lawrence County Disc Golf Trail is a great place to up your chain game.
The aim of disc golf is to get your disc in an elevated basket, topped with hanging chains that slow its momentum, in as few throws as possible. You can perfect your game at 18-"hole" courses at Lawrenceburg's Scout Park at Shoal Creek, and city parks at St. Joseph and Loretto.
Play is free and on a first-come, first-serve basis. To learn about the game, get acquainted with other players, and learn about US Professional Disc Golf Association (PDGA)-sanctioned tournaments, visit the Lawrence County Disc Club (LCDC) Facebook group.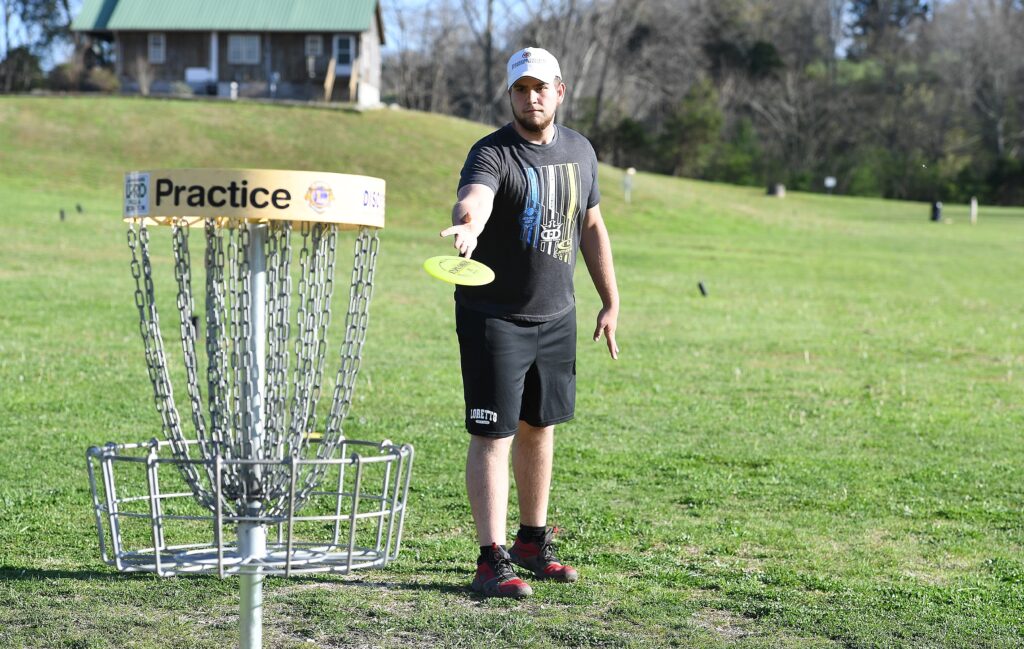 Golf
Lawrenceburg Golf & Country Club offers memberships that include use of the club pool and other amenities. Out of county residents can pay to play the 18-hole, 5,800-yard course with Bermuda fairways and bentgrass greens. The club also offers a driving range, putting green, men's and women's leagues, and a Junior Golf program.
Dixie Oaks is a public course set in the beautiful Lawrence County countryside. A driving range and putting green will get you ready for 18 holes spread out over 6,213 yards. The course clubhouse offers a grill and pro shop that makes and repairs clubs.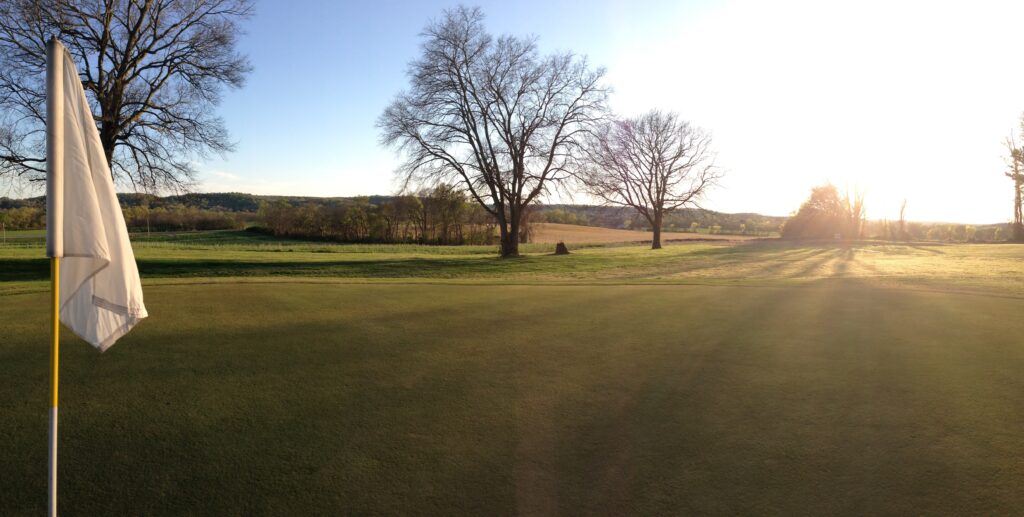 Silver Sneakers
Fitness classes designed for 65+, but available to anyone, are held at four locations: Rotary Park and Workout Anytime in Lawrenceburg; Loretto Health & Fitness in Loretto; and The Fitness Center in Summertown.
Walking Trails
Rotary Park, Lawrenceburg
David Crockett State Park, Lawrenceburg
Veterans Park, Lawrenceburg
Mitzie Sweet Memorial Dog Park, Lawrenceburg
Scout Park/Hope Springs, Lawrenceburg
St. Joseph City Park, St. Joseph
Loretto City Park, Loretto
Alexander Park, Ethridge