By: Gabby Hundley, ExperienceTN.com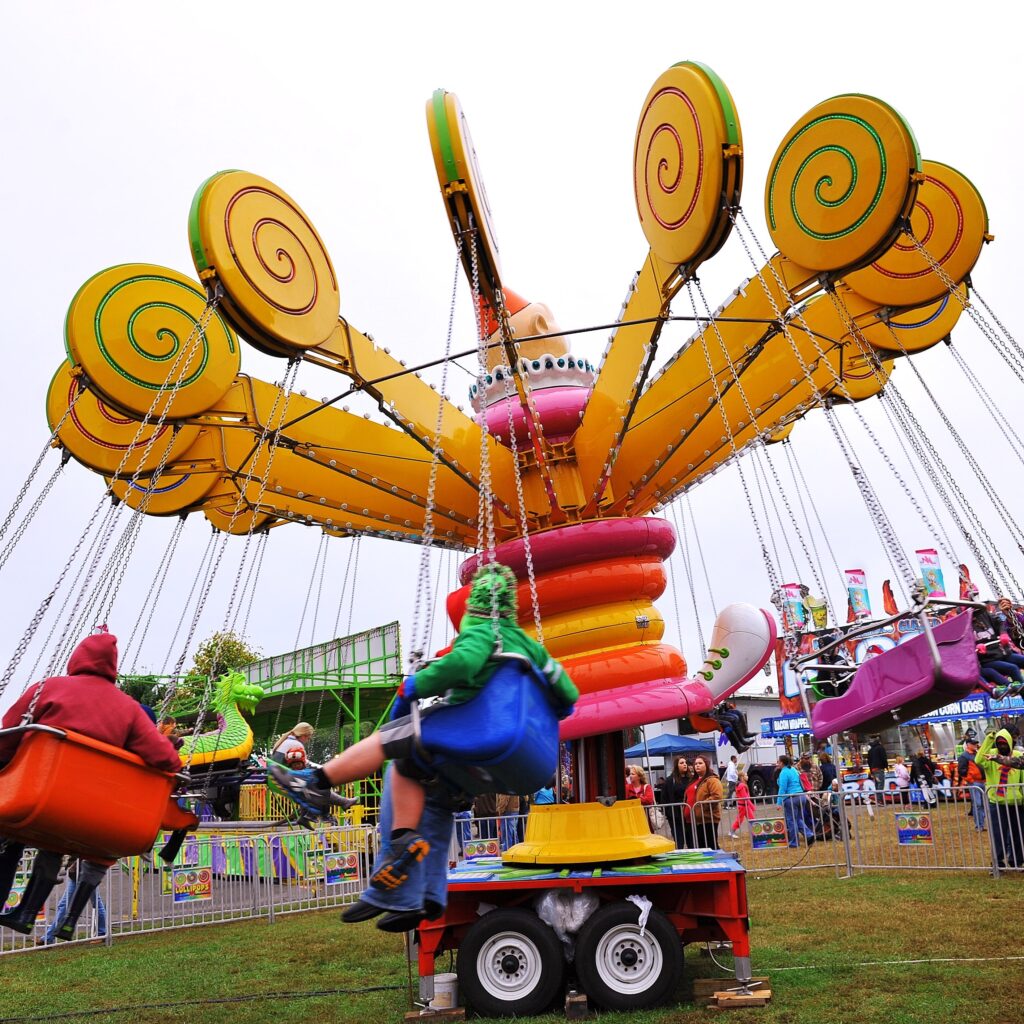 One of 21 county fairs across Middle Tennessee, the Middle Tennessee District Fair in
Lawrenceburg rivals the Tennessee State Fair in popularity, entertainment, and agricultural
significance. It opens to the public on Friday, September 23.

Previously the Lawrence County Fair, the Tennessee General Assembly officially designated
this event at the cusp of fall the Middle Tennessee District Fair in 1931. At this particularly low
point during the Great Depression, the Middle Tennessee District Fair filled the void of the
Tennessee State Fair, which temporarily paused because state funding for it was diverted
elsewhere.

The fair has averaged nearly 100,000 attendees since 2019–a seventh of the attendance of The
Tennessee State Fair, which had a record-breaking year this August with more than 776,000
attendees.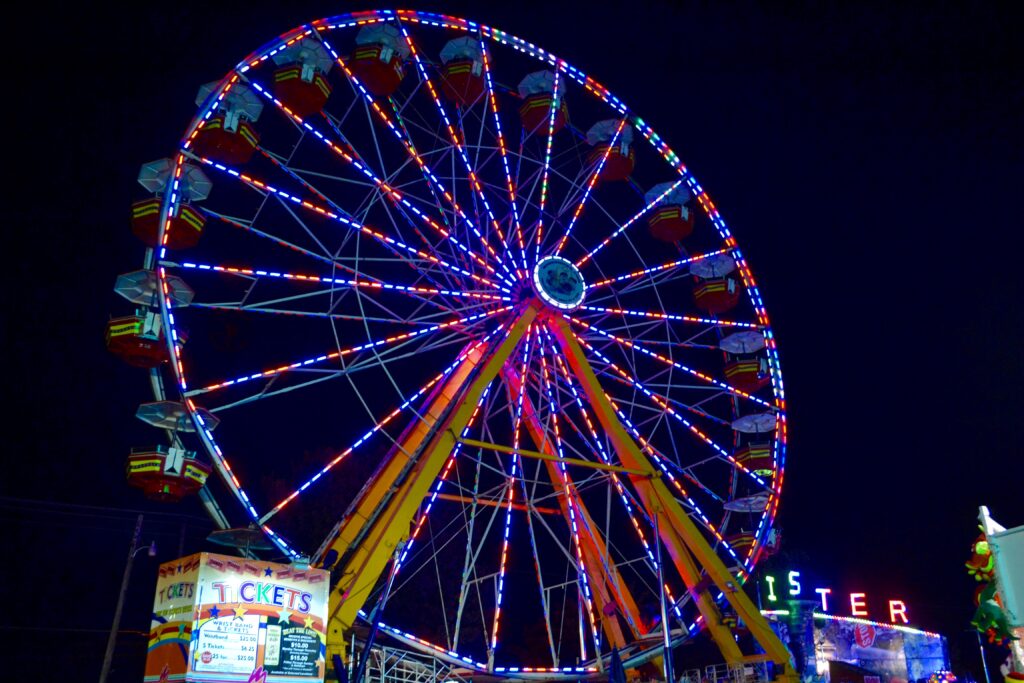 In its 112th year of operation, the fair celebrates a long history of delivering a state fair
experience with county fair impacts.

Starting as a harvest festival meets farmers' convention in the community of Leoma in 1910, the
fair has expanded to 30 acres in Lawrenceburg Rotary Park with a "4,600-seat grandstand and
arena, a 23,000 square-foot livestock pavilion, and a 7-acre midway" according to Lawrence
County history writer Clint Alley.

Seventy-two years ago, the Lawrenceburg Rotary Club took over sponsorship and management
of the fair from Lawrence County and has steadily grown its reputation from a celebration of
agricultural disciplines to a cornucopia of awe-inspiring activities for all ages.
In the 1930s, the fair was a common stop for the Seils-Sterling Big 4 Ring Circus which brought
acts such as equestrian trainers, aerialists, wire walkers, and more.
Still today, you'll find activities at the Middle Tennessee District Fair that are familiar with
statewide fairs including livestock contests, amusement rides, a tractor pull, a demolition derby
where cars slam into each other like misguided bowling balls into gutter guards, and a concert
by an A-list musician.


This year, the country music artist responsible for the number 1 hit "Backroad Song" will be
headlining a show on Friday, September 30 at 7 p.m. In past years, the Lawrenceburg Rotary
Club has snagged celebrity singers Lee Brice, Luke Bryan, Blake Shelton, Kelly Pickler, and
even George Jones.
Despite modernized facilities and more varied activities, the fair hasn't abandoned its
agricultural roots.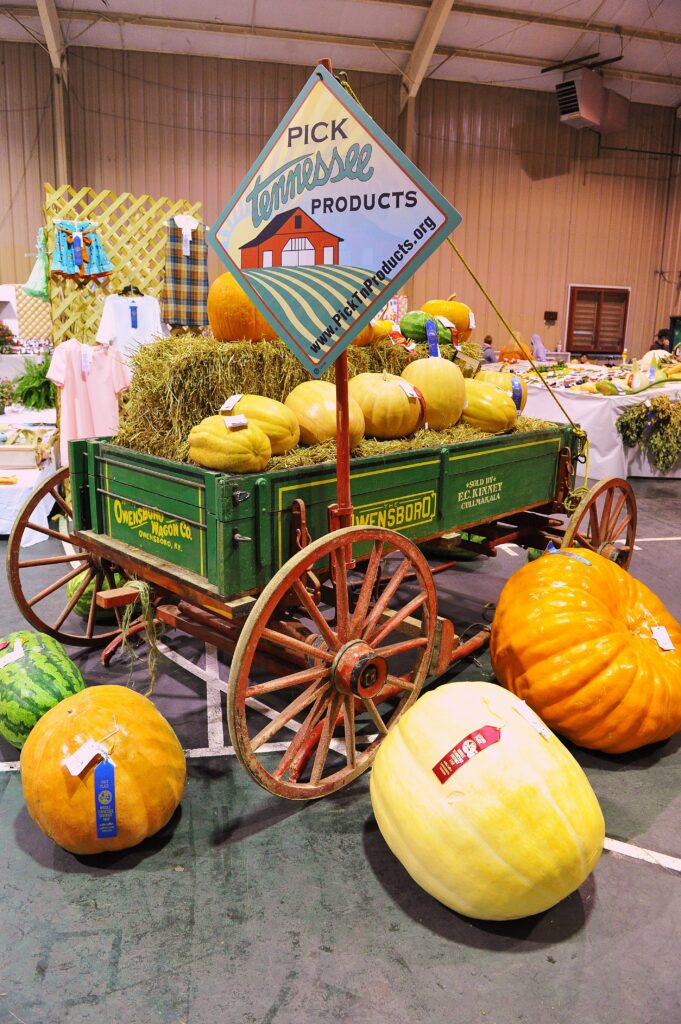 Lawrence County and surrounding areas including Wayne, Giles, Maury, and Lewis counties
boast 1,457 Future Farmers of America members—318 of which come from Lawrence County
High School, Loretto High School, and Summertown High School—according to Ryan Inman,
executive secretary for Tennessee FFA. Before COVID, 2150 individuals submitted 6,799
entries into agricultural contests such as:
● Rabbit show
● Home economics
● 4-H pullet show
● Adult and 4-H baking
● Flower show
● Beef cattle show
● Meat goat show
● And more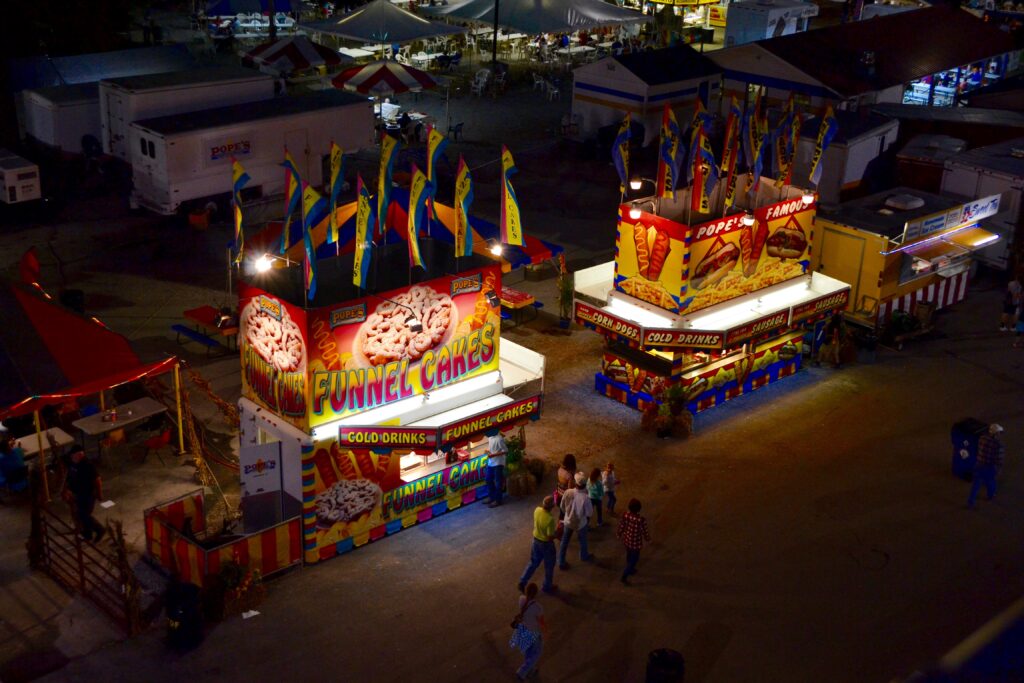 Other counties' UT Agricultural extension agents serve as judges for these shows.
It's a miracle an event of this size is spearheaded by a group of local business and professional
leaders with a community-first mindset. With the proceeds from the fair, the Lawrenceburg
Rotary Club maintains Lawrenceburg Rotary Park for the public and expands its offerings.
This year, fair manager Tad Keaton has added two days to the fair making it a nine-day affair.
From Friday, September 23 to Saturday, October 1, you too can experience the Middle
Tennessee District Fair—one of Tennessee's longest-standing traditions and most impressive
feats of community service.