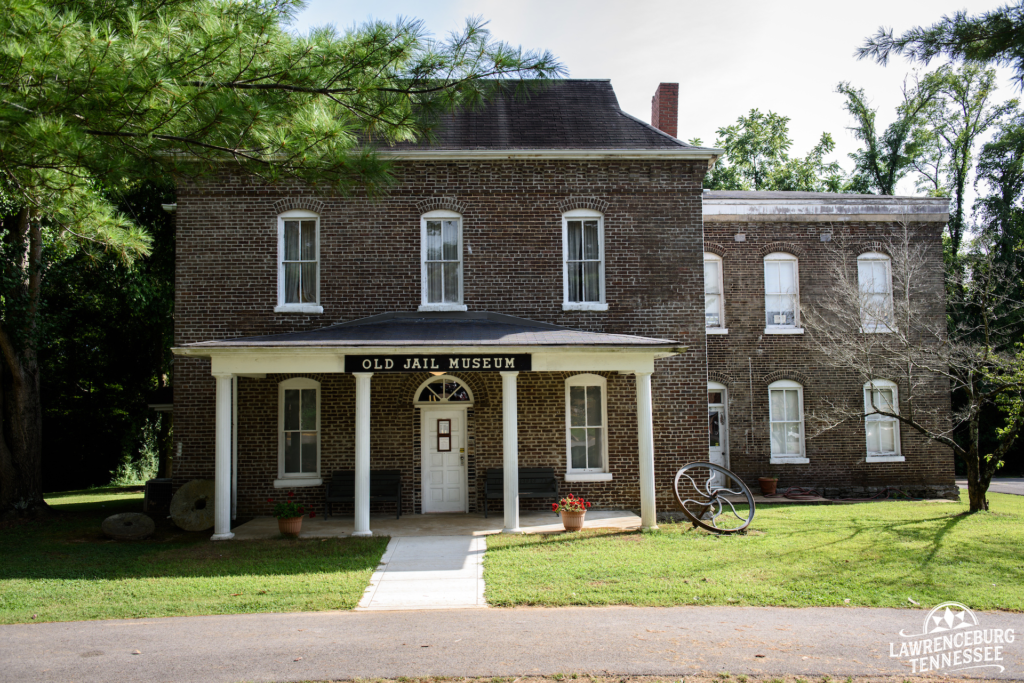 Jails constructed in 1893 were not built for comfort, but inmates did get home-cooked meals.
The jail-turned-museum housed prisoners, sequestered juries, and the Sheriff's family. His wife served them all from her kitchen and put her children to bed knowing criminals were just a few feet away.
Lawrenceburg's Old Jail Museum allows you to step inside jail cells that were in use until 1974; stand where a Sheriff met his fate; and see where barred windows were repaired following an inmate escape.
Displays tell stories of local households, transportation, farms, churches, businesses, and industries. A military history area features an incredible range of memorabilia; the campaign and political collection includes items from the life and career of Fred Thompson, a U.S. Senator, Presidential candidate, actor, and attorney who grew up in Lawrenceburg.
The Old Jail Museum is on the National Register of Historic Places and is owned and operated by the Lawrence County Historical Society. Hours vary seasonally, call (931)212-1944 to schedule your visit or learn more here.