One of my absolute favorite parts of Lawrenceburg is the downtown area. As soon as you arrive on the square, it just screams southern hospitality. From the good food smells coming from the local restaurants to all of the small shop owners with their doors open ready to serve, you will definitely feel welcome when visiting. My hope is that you can use this itinerary to help plan your day downtown with your family. Downtown Lawrenceburg can't wait to see you!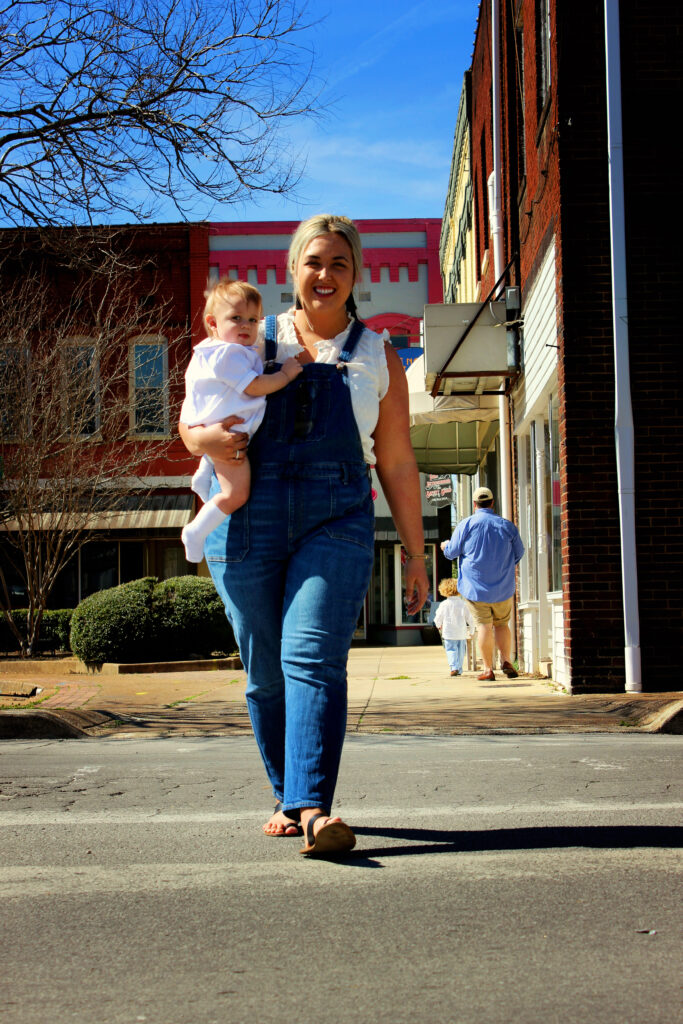 What to Bring:
Don't forget comfy shoes, sunscreen, and a stroller for your little ones.
Morning:
You will want to get your day started pretty early to not miss the breakfast at Square 40. Meet all the locals and enjoy a hot breakfast plate with coffee as you listen to all of the conversations that fill the restaurant. You never know what history you might hear as you sit and enjoy your meal. Make sure you get the biscuits and gravy. That is my boys' favorite. After breakfast, if the coffee at Square 40 did not give you all the caffeine you need, go ahead and give Southern Brew a try. It is just a few doors down from Square 40, and they serve up some of the best coffee in Lawrenceburg. From nitro cold brew to hot lattes, Southern Brew can make anything your coffee loving heart desires.
With your belly full and your caffeine needs taken care of, it's time to shop. Downtown Lawrenceburg has over 20 shops to make your way through. From clothing to gifts, and antiques, there is something for everyone on the square.
When my boys are with me, there are a few stores that are a must when spending the day downtown. Cooper's first stop always has to be GiGi's Boutique. With it's cute pink detailing on the outside, I promise your babies will be able to pick it out after the first visit. They carry the cutest clothing, shoes, toys, and books to keep your little ones looking their best and happy. After leaving there, I highly encourage making a stop at Holland's to check out their collection of Melissa and Doug toys. Those are some of our favorites and the perfect treat the kids.
After making your way through all of the stores, I can guarantee you will be getting hungry. Our top favorite family stops for lunch are Society American Nosherie, Artful Harvest, or Le Duc de Fer. All can guarantee to serve up food that will make both parents and the kids happy.
Insider Tip: Le Duc de Fer is typically only open for private events, but does specials each week to take advantage of. Check out their Instagram page to stay in the loop on what specials they will be having during your visit.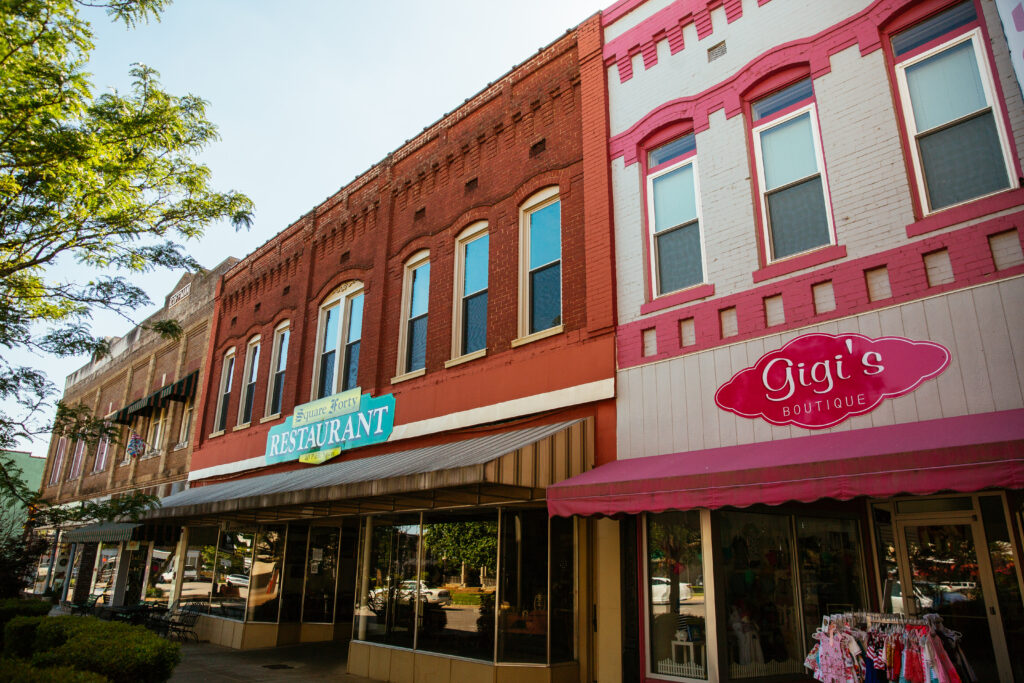 Afternoon:
Head on over to the Old Jail Museum to check out some really neat Lawrence County history. It is just a short walk down Waterloo St. and definitely worth a visit if you have never been. They have limited hours, so make sure to check their hours before walking that way.
After walking through the museum, hop in your car and make the short drive to Veteran's Park. It is less than five minutes away and the perfect way to end your day. There you will find a walking trail, places to lay out a blanket and read, access to Shoal Creek, and fun for the kids. This is the perfect, relaxing way to end the day.
When you are ready to wrap up things at the park, give Deb-O's Pizza a call. Located downtown on Depot Street, if you call ahead, they can have your handcrafted pizza ready for you to pick up and take home. It will be an easy way to end your day without making a mess in your own kitchen.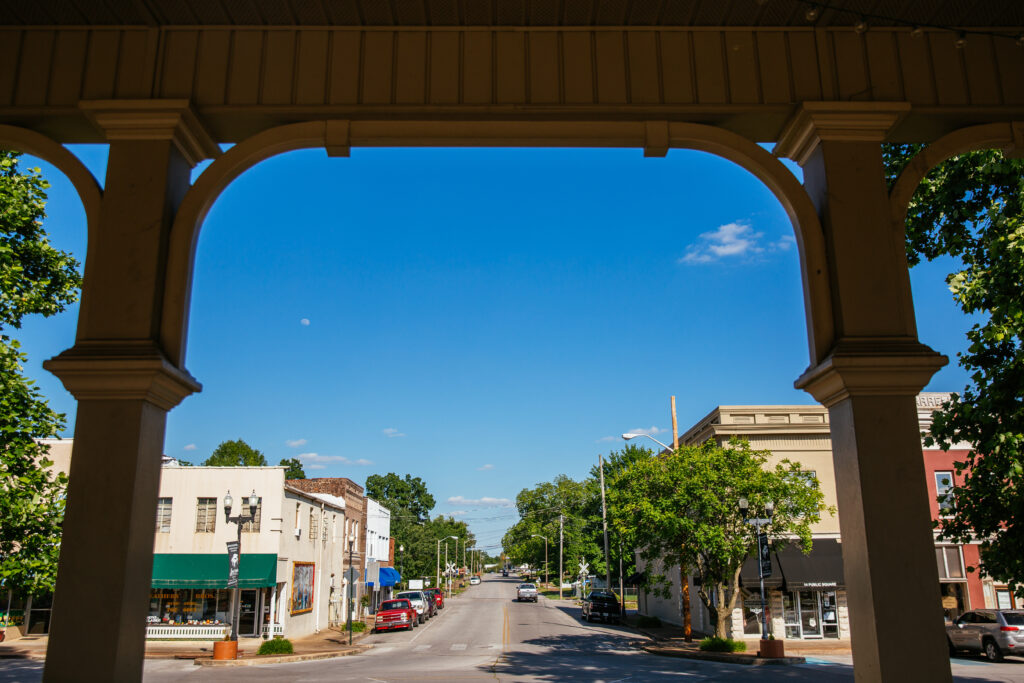 Blog Author: @martinmadesimple